James Dudley, Senior Pastor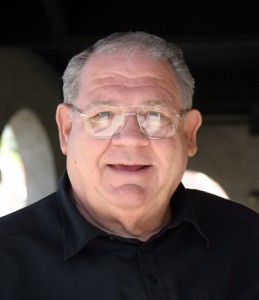 Pastor Jim is a graduate of Southwest Baptist University and The Courts Redford School of Theology.  He received his Masters of Theology from Covington Seminary.  Jim has been in ministry for 40 years and has spent the last 23 years as pastor of College View Baptist Church.
Pastor Jim and his wife, Lavina met in high school in 1960.  It was love at first sight.  Now, two sons and a daughter-in-law, three wonderful grandchildren, and 49 years of marriage later, their love for the Lord and each other is as strong as ever.
James Brown, Associate Pastor
Pastor James is a graduate of Golden Gate Baptist Theological Seminary where he received his Masters of Divinity.  He is a NAMB endorsed US Army Reserve Chaplain.  He is committed leading others to a Christ-centered life of worship.
He and his wife, Neely, have been married since 2002 and have two beautiful daughters.  They hope their family will influence others to become dynamic followers of Jesus.
pastorjames@collegeviewchurch.com
Joshua Yasuda, Youth Pastor

Pastor Josh believes that God has called him to influence the youth in our church and community for the glory of Christ.  He is dedicated to building youth who are full of character and actively live out their faith in Jesus.   Pastor Josh's prayer is to see the whole body grow in Christ-likeness.  As the Apostle Paul said in 2 Corinthians 12:15, "I will most gladly be spent and spend for your souls."
He and his wife Rachael were married in 2009.   He thanks God for her daily.
pastorjosh@collegeviewchurch.com
Jed Anderson, Worship Leader.
Jed is passionate about God, and passionate about worshiping Him.  He is also dedicated to the lifelong endeavor of training up leaders to continue the work of the Kingdom.  Jed has been leading worship in the local church for ten years.  He began his ministry in Tucson, and then moved to the valley where he has lived for the last six years.  He is currently pursuing a Masters of divinity degree from Golden Gate Seminary.
Jed married his best friend Jaime in 1999.  They have two children; Laurel, age six, and Owen, age three.  In his free time, he loves reading, writing music, spending time backpacking and hiking and he loves to make the most out of his Netflix subscription.
•
Lavina Dudley, Office Administrator.
•