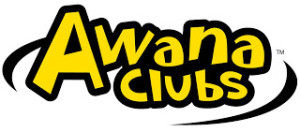 Awana helps churches and parents work together to develop spiritually strong children and youth who faithfully follow Jesus Christ. Our programs offer a proven approach for evangelizing and discipling kids in the church and community. All families and children are welcome and encouraged to join us.
Awana will be happening this Fall of 2021!!  Our kickoff day will be August 29th at 4:00 PM. We will meet every Sunday from 4:00 PM – 6:00 PM.  
We are so excited to get back to Awana and spend some great time with our kids.  We've missed them all very much.  With that being said, we are in need of committed volunteers.  Please let me know if your children are planning on attending if you are interested in serving.  Thank you all for trusting us with your children.
---
---